Welcome to The Joinville Project:

The James Allen Family website.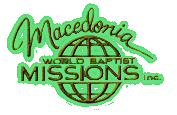 Taking the precious gospel message to the people of Joinville, Brazil

Joinville

means; "Joyous city". But it is also known as "City of Flowers" and "City of Bicycles".
It is situated in a plain between the dense forests of the "Serra do Mar" and the "Babitonga Bay"
88 Brand Road
Loganville, GA 30052
770-466-4040
Derik Lawrence, Pastor

www.victorybc.org
"Now I beseech you, brethren, for the Lord Jesus Christ's sake, and for the love of the Spirit, that ye strive together with me in your prayers to God for me;"

Romans 15:30 KJV
The Joinville Project © 2019